For a Business wanting to be implemented in China, being active on WeChat is a must. According to the company needs, WeChat tailored specifics account for Businesses like the Subscription or Service account. As picking an account type is permanent with no possibility to change, how to decide which one fits your specific Business needs?
The WeChat Subscription account 
"Subscription account" is aimed at Business intending to focus on editorial content, from daily newsletter, articles or regular promotional codes. This type of account acts like a Facebook page, allowing the user to send a daily message to their follower. Brands can thus create tailored relationship with their target customers.
However, these messages are not signaled through direct push notifications, but in a special "Subscription" tab present on WeChat. Like twitter, clients must subscribe to the brand's page and consult the daily update by themselves.
Hence, to sustain this type of account, companies must regularly create attractive content, or they can base their communication strategy around these WeChat account.
The WeChat service account
The "Service account" is a more basic WeChat account, with custom premium services specific to Businesses. Here, companies can only post a weekly message, which will be signaled to subscribers by push messages. The account is thus treated as a basic contact and not in a specific tab.
The other main point of these type of account is money transfer. If the company has an online shop on it's own, it can be linked to the WeChat account, allowing clients to instantly buy through the app. In addition, the geo-localisation service can help consumer find the closest shop to them.
It then becomes an ideal account to link to shops, as clients can easily find to the company's information and almost instantly access to online shopping interface at the same time.
Other Wechat tools not to be overlooked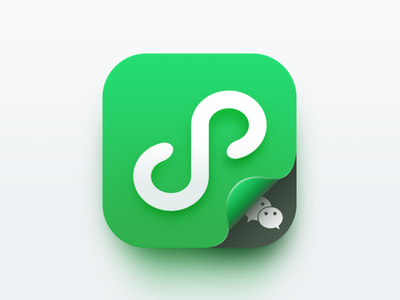 Although Subscription and Service accounts are the most sought after, WeChat offers other possibilities.
First, we have the "mini-apps". These smaller apps offer diverse functions within Webchat's boundaries. For example, brands can send out discount coupons or link their online shops through them, amongst other uses.

We also have the "Business account", imitating intranet communication within the company. Once set up, followers must be followed back by the company's account to be able to use it.
As WeChat count an audience of 980 million users, it is crucial to find the right type of account to serve the business purposes and reach an audience that can be benefiting. Mastering this complex social network can be a key to conquer Chinese markets.
You are a company interested in Chinese markets but don't know what type of Wechat account to create? Contact us at contact@dareasia.com and let us know about your project!